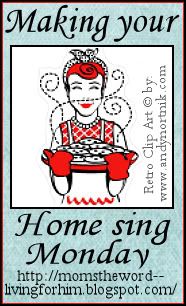 Besides the basic tidying...today I made my house sing by boxing up some knick knacks & books which I'll be dropping off at the Salvation Army tomorrow, maybe they can make someone else's house sing by having them.
Check out my new blogs:
Heir to the Hovel
, all about kids.
Recipes from the Hovel
, all recipes.